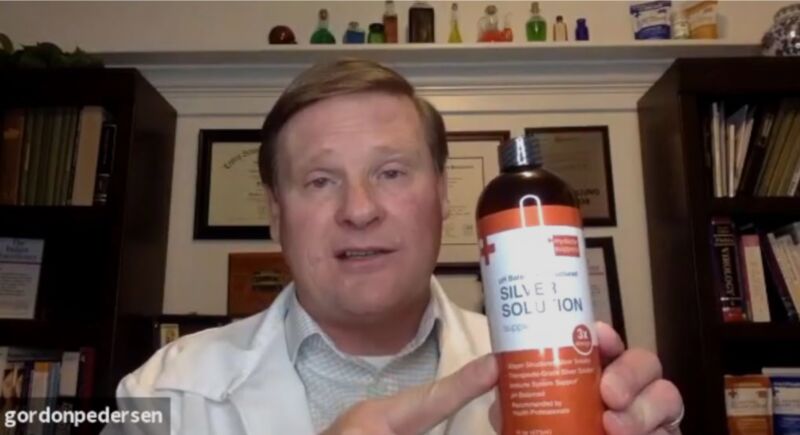 After a three-year hunt, federal law enforcement agents have finally arrested an alleged fake doctor who made around $2 million selling a silver solution he falsely claimed "destroys" the pandemic coronavirus via vibrations.
Last week, federal officials finally arrested Gordon H. Pedersen, 63, of Cedar Hills, Utah, who had been on the run since August 2020. In the month prior, Pedersen was indicted on seven fraud-related counts, including mail fraud, two counts of wire fraud, and four counts related to the felony introduction of a misbranded drug with intent to defraud and mislead. Pederson failed to attend court, and a federal judge issued an arrest warrant on August 25, 2020.
Since then, he has eluded law enforcement officers' efforts, including multiple surveillance attempts. Initial reports indicated he may have hid in a log cabin in Wyoming or Utah. In a December 2020 interview, Pedersen's wife, Julia Currey, told the US Marshall Service that she didn't know where he was but that his lawyers and friends were "taking care of Gordon."
Read 10 remaining paragraphs | Comments