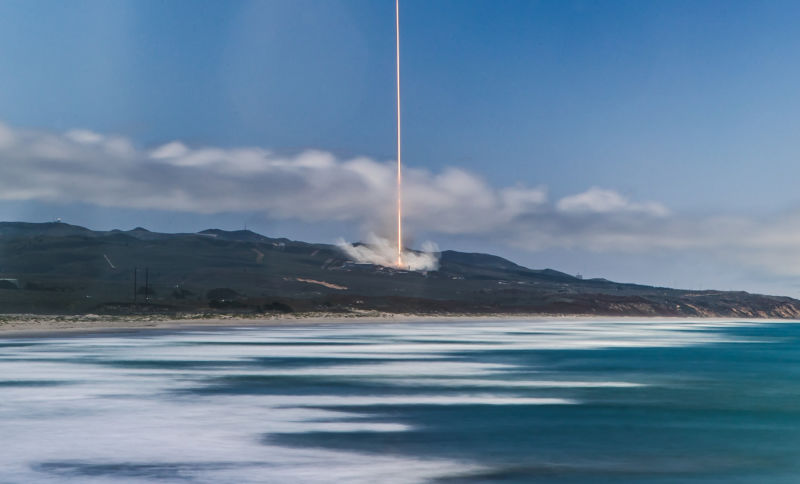 I noticed an uptick in traffic to an old SpaceX news article a few days ago. First, a few dozen visitors. Then, a few hundred. And today, thousands. What the heck?
The article itself is extremely lackluster. It was an excuse to run a photo gallery depicting a Falcon 9 launch from Vandenberg Air Force Base, as it was then known, in May 2018. This Iridium NEXT-6 mission launched five communications satellites for the private company Iridium and a small NASA satellite. About the only thing notable about this mission is that the first-stage booster was reused from the mysteriously lost Zuma launch a few months earlier. Anyway, the California liftoff looked super cool because it was a rare launch from Vandenberg amid clear skies.
All told, the article was maybe 100 words and a dozen photos. However, one of them, the second photo in the gallery, was a long-exposure "streak shot" that showed the pillar of flame beneath the rocket's ascent. That photo appears at the top of this article. It's a beautiful picture. In casual conversation a few months later, the SpaceX photographer who took the shot thanked me for sharing it.
Read 8 remaining paragraphs | Comments